Article
Hotline & Network Updates
Projects
Communications Playbook
With support by the End Violence Against Children (EVAC) fund, INHOPE produced a step-by-step guide for hotlines (and organisations interested in setting up a hotline) on how to create and implement a communications strategy.
Getting started is always the hardest part of coming up with an activity roadmap that fits your organisation's vision and mission. This guide walks you through the basics, explains the importance of marketing audits and GDPR as well as breaks down the content creation process.
Do you want to boost engagement, tackle tough topics and increase CSAM reporting? Access your free copy of the INHOPE Communications Playbook, where our goal is to raise awareness of child sexual abuse and exploitation online!
Interested? Request your copy now - click here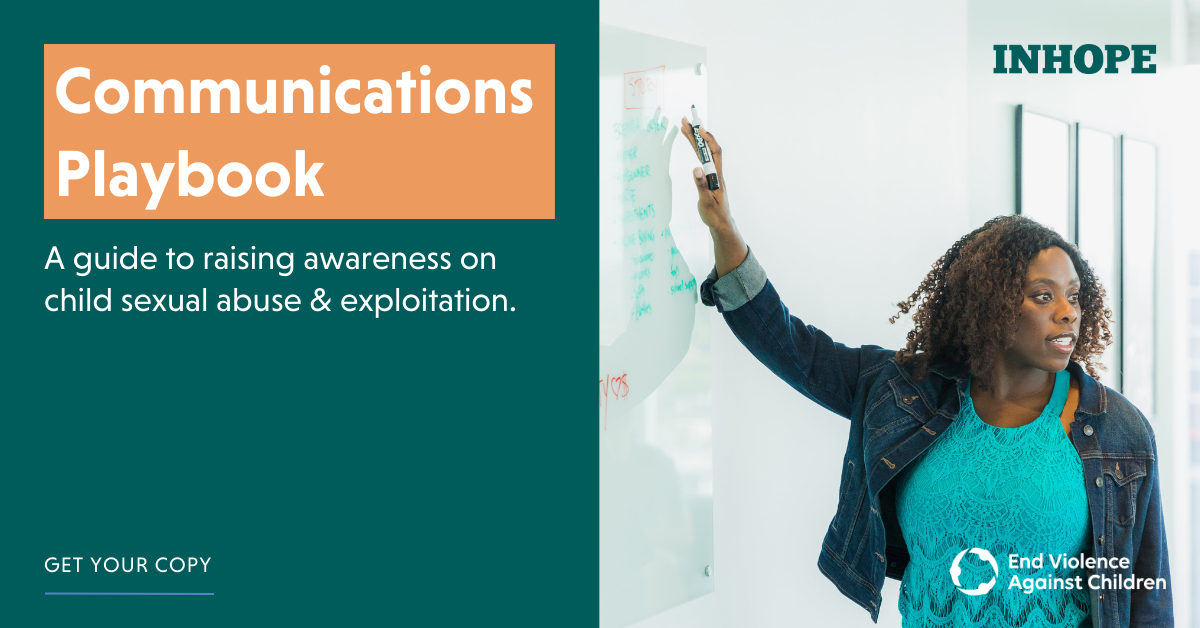 '

INHOPE produced a step-by-step guide for hotlines (and organisations interested in setting up a hotline) on how to create and implement a communications strategy.

'