Article
Hotline & Network Updates
Hungarian Hotline Contributes to Production of UNHCR Booklets
UNHCR has published two new booklets, one for adults and one for adolescents that present practical, real-life examples to illustrate online threats and the various protection strategies for refugees. NMHH's Internet Hotline contributed to the production of the publications by providing their expertise in dealing with hotline reports.


The booklets – which have been published as part of UNHCR's Budapest office 'Safe Online' campaign – are available in Ukrainian and English language and will be distributed in Hungary in more than 4000 copies by 19 partner organisations. Internet Hotline appears on the back cover of the booklets. The service handles eight reporting categories and pays particular attention to reports that concern children and other vulnerable groups, such as refugees.
Ukrainian children and adults fleeing the war arrive in other countries in an extremely vulnerable situation. Refugees use various social media platforms to find out where and how they can get assistance, jobs and housing. Yet these platforms and the support groups set up for them are often misused. Inadequately moderated and filtered support groups can be a breeding ground for the sexual abuse of refugee children and young women who, due to their vulnerable situation, can easily become victims of exploitation. Therefore, the editors have based the contents of the publications on concrete, real-life cases and issues raised in focus group discussions with Ukrainian youngsters and adults.
You can find more information on the booklets here.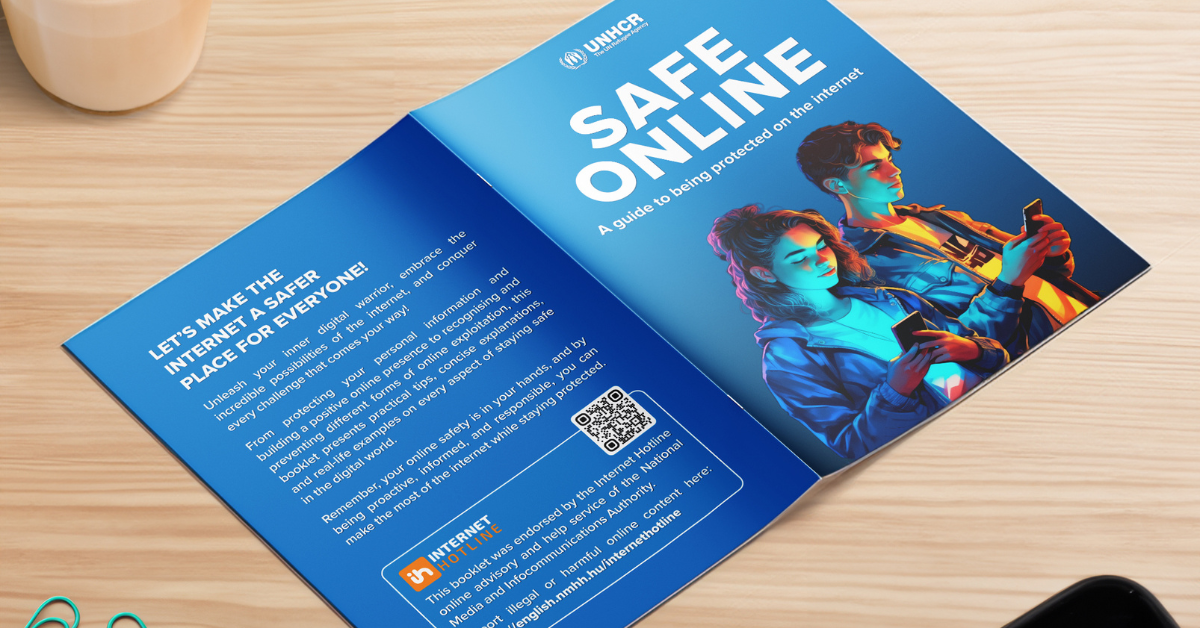 28.10.2023
- by NMHH - Hungarian Hotline
'

You can find more information on the booklets here.

'