Article
Events & Campaigns
Educational Articles
5 ways to Protect Yourself from Sexual Abuse Online
Generally, we expect the potential dangers to come with warning labels or a big red X. However, that is simply not the case. The risks you as a young person face online are usually hard to see, which is why it is so important to learn how to identify and avoid the signs of dangerous situations online.


1. Educate yourself on the risks online
Being online is great, enables you to keep in touch with your friends and socialise even when you're apart. But like with any other relationship, it's important to know who your online friends really are. Don't believe everything your online friends tell you, especially if you don't know them in person. And be aware of the basic signs of a risky relationship:
2. Protect your privacy
Don't share your name and number and address. Keep the location for all your social media apps OFF at all times. This includes apps like Snapchat, BeReal, Instagram etc. It might be fun to know where your friends are but the fun ends when bad actors find out where you might be.
Don't forget the camera: We all know how easy it is for someone to take a photo or video these days, live-streaming at the click of a button. But, we sometimes forget the potential danger of a camera always being on us. Whether it's your phone or laptop, you should consider getting a camera cover. It's a simple yet effective way to ensure that no one is able to capture imagery without your consent. Read more on top camera covers of 2023.
3. How to treat people online.
Be aware that the impact of online bullying can be just as strong for the victim as bullying in real life.
Always be kind to your peers, and consider the long-term emotional consequences before saying something mean.
If anything online gets out of control, please immediately involve a responsible adult. They will be able to help you and de-escalate any potentially dangerous situations.


4. Open Communication
Your friends online are often just a big part of your life as your friends offline. Just as you tell your family about your real-life friends, you should share what you are getting up to with your digital friends.
Talk to someone you trust: Simple enough but if you are ever worried about what is happening in your digital life talk to someone you can trust. Sometimes it's hard for us to see the signs ourselves and if you are in doubt call a helpline. They can guide you through confusing feelings to a safe and secure solution. Find your local helpline here.


5. Knowing how to report child sexual abuse
Online abuse is reported to your national hotline .
Offline abuse is reported to law enforcement.
Any abuse taking place on a specific platform should also be reported on that platform.
If you or someone you know suspects that an intimate picture has been shared or circulated without consent, contact the Revenge Porn Helpline.


Sexual exploitation can happen to anyone, and it is important to be aware of the impact such an experience can have on your mental health. The psychological consequences can be especially devastating when exploitative actions are captured and shared online. This is why prevention is so important.
It is well known that prevention is considered better than cure. This means that it's easier to stop something from happening than to repair the damage after it has happened, and this is particularly important in tackling child sexual abuse (CSA) and child sexual abuse material (CSAM). When it comes to CSA and CSAM, prevention is not only about stopping something before it happens it is also about creating alternative ways to tackle the problem. Share this resource with your community and spread the word this month. Check out our additional resources here:


"This campaign is funded by the European Union. Views and opinions expressed are however those of the author(s) only and do not necessarily reflect those of the European Union or the European Education and Culture Executive Agency. Neither the European Union nor the European Education and Culture Executive Agency can be held responsible for them."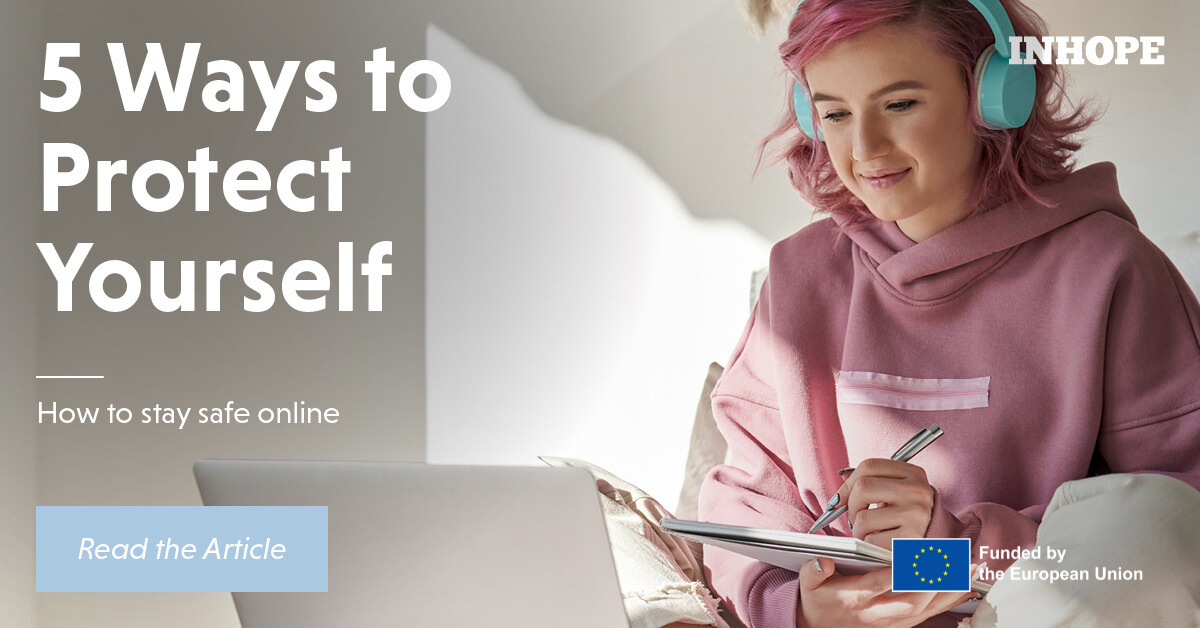 '

The risks you as a young person face online are usually hard to see, which is why it is so important to learn how to identify and avoid the signs of dangerous situations online.

'