Article
Hotline & Network Updates
Industry News & Trends
Welcoming Internet Hotline Center Japan
Internet Hotline Center Japan is one of INHOPE's newest member hotlines. Learn about the work they do and why joining the network was important for their organisation.

How do you know about the INHOPE network?
We first discovered INHOPE through the Japanese National Policy Agency by which we are commissioned. Being a member of the network was a prerequisite in order to become a hotline and run services.

What is the biggest benefit of joining INHOPE?
We believe that it is a safe and effective way of confronting the sexual abuse of children that is widespread around the world. Being a member of INHOPE speeds up the process of removing content that is hosted overseas.

What is the most challenging part of becoming an INHOPE member hotline?
It would have to be the language and communication barriers. Not many people in Japan speak English, let alone finding individuals with professional skills inside of the hotline to communicate directly with INHOPE can be challenging.
"Having worked as an analyst, and understanding the role of hotlines, I am able to bring my knowledge and communicate between INHOPE and hotlines effectively." - Norie Kawashima, Former hotline analyst and translator at Internet Hotline Center Japan

What is your primary goal?
Our goal as a hotline is to contribute to the prevention of crime and protection of human life through efficient cooperation between the public and private sectors in dealing with illegal and harmful content online. Being commissioned by the National Police Agency, we work closely with them so we can take prompt action on illegal content online.

Why is there a need for a hotline in your country?
The necessity for a hotline in Japan is to have a central hub to receive reports from the public and pass them on to regional police agencies. This way reports can be distributed to the local police agencies instead of the other way around. In Japan, illegal information is categorised as crime type and region by the hotline analyst and then reported to the national policy agency which then passes on to relevant regional police departments. In addition, if the source of illegal information was unknown, the content tracing team at the police investigates the location of the region and then passes this on to police headquarters. Overall, it streamlines the process.

What kinds of reports can an internet user report to your hotline?
We receive reports on child sexual abuse material (CSAM), child abduction, child trafficking, adult pornography, adult pornography accessible to kids. We also deal with other illegal content such as fraud, obscene information, drug-related information and information on prostitution.

You can visit the Internet Hotline Center Japan website here.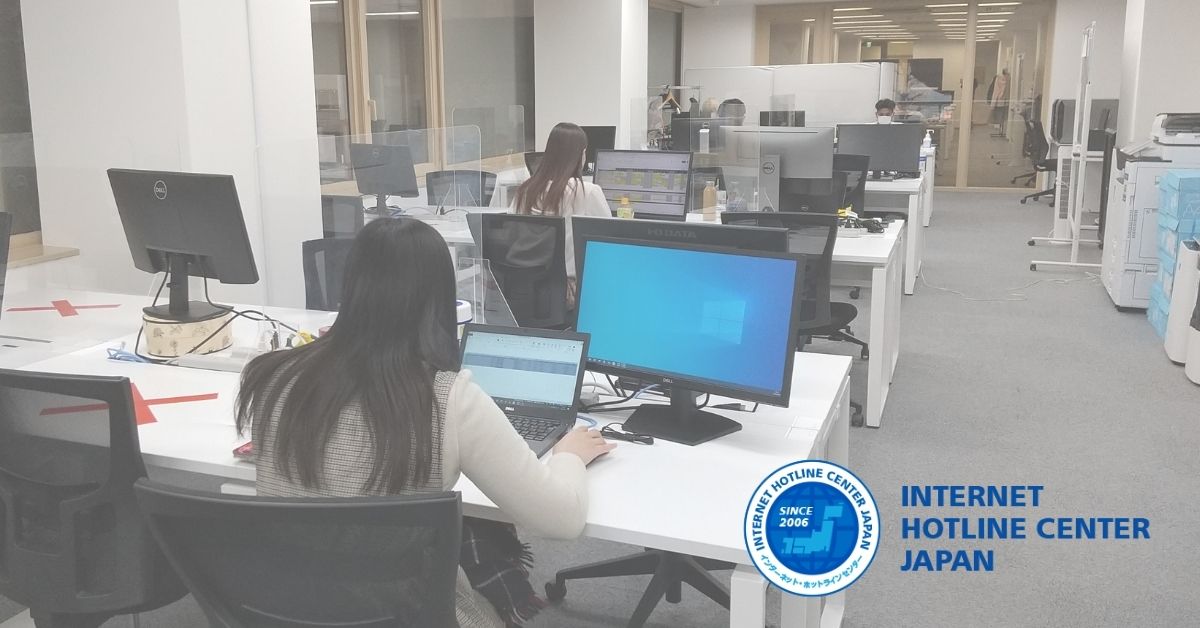 01.03.2022
- by Internet Hotline Center Japan
'

Being a member hotline of INHOPE speeds up the process of removing content that is hosted overseas.

'