Article
Industry News & Trends
Events & Campaigns
A balanced story vs victim blaming
There should be no confusion about where the blame belongs for a sexual assault—with the person who committed the offence. The victim is not culpable for the crime. Terms shape the reader and softening terms can dilute the importance.
A victim reports sexual abuse to the police. Note: False reporting or allegations of rape are no higher than that for other crimes. The rate of "false reports" or false allegations of rape is 2% to 3%, no different than any other crime (MCEDSV, 2004). The tendency for the public to blame or find culpability with the victim is an issue of great concern for sexual assault survivors. With few other crimes does the victim face scrutiny and retaliation for coming forward. When reporting on sexual assault, journalists are encouraged to balance the victim's right to privacy with the public's right to know.
Say Victim reports abuse - Not accuses or admits.
Say Reported Rape - Not rape allegation (this implies doubt)
Say Acquaintance Rape - Not date rape (this implies a relationship)
A pattern of abuse is not an affair. The suggestion that the actions of the perpetrator are acceptable due to implied consent is simply untrue. These stories lean towards defending the perpetrator whether intentionally or not and impact the validity of the victim's story. While applying the term for example "alleged" is appropriate both legally and ethically in some cases, this is should be avoided when describing the victim as it may prompt the belief that they are lying.

Learn more about our CSAM Media guidelines for reporting on child sexual abuse.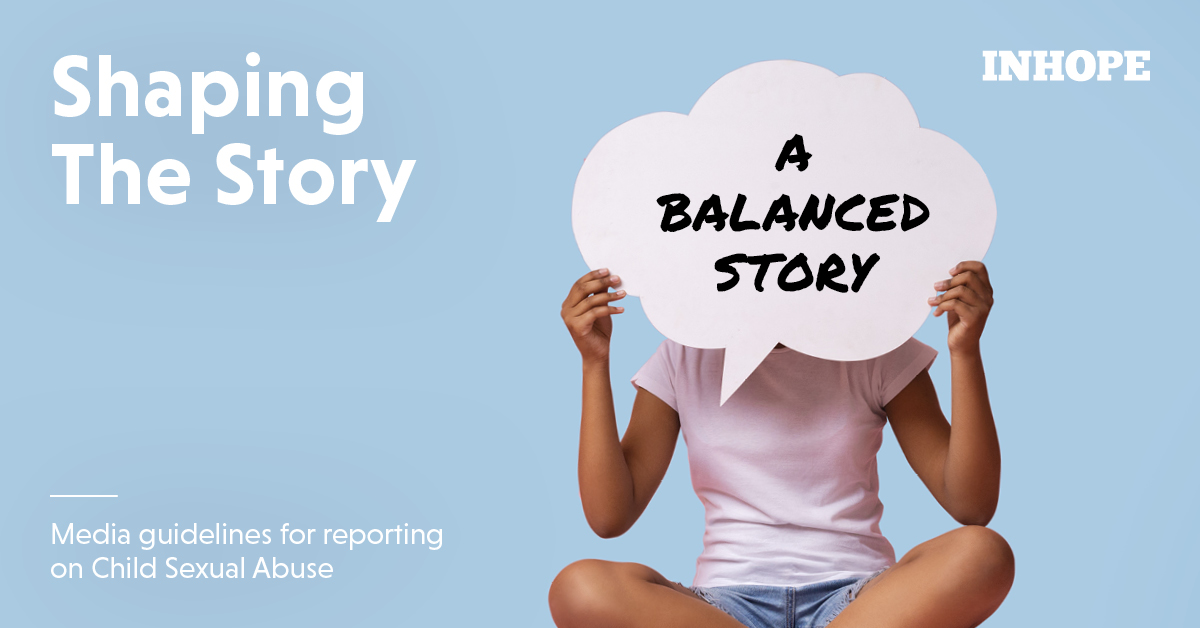 01.03.2022
Photo by INHOPE
'

The victim is not culpable for the crime. Terms shape the reader and softening terms can dilute the importance.

'