Article
Industry News & Trends
Partner Updates
Shaping the digital world with funding from ZEPETO
Our digital environment is constantly evolving and expanding, and like our universe, there is a lot we are yet to discover. What is possible now would have been unimaginable a decade ago. The level of immersive interaction is not only shaping our online interactions but also our offline interactions. And our newest annual funding partner ZEPETO is a part of this development. The South Korean-based technology company offers hundreds of public and private virtual spaces called Worlds, inspired by physical spaces as well as imaginative spaces. As these virtual worlds and platforms intersect, we see the beginning of a 'metaverse'.
Understanding The Metaverse
Generally, the metaverse is considered to be a new virtual reality (that exists continuously online) and/or augmented reality that combines online and offline, blurring the lines of reality as we know it. But, simply put the metaverse is a concept of a new digital environment that can shape how we interact -Whether that's socialising, gaming, or financial transactions, the sheer volume of possibilities make the concept of the 'metaverse' difficult to define.
For ZEPETO the metaverse is about connectivity, enhancing reality and promoting socialisation. And, more importantly, ZEPETO sees that there are possible risks and potential harms within these positive opportunities. Therefore, they are aligning their new reality with online safety. As we see with the internet today, ZEPETO expects issues to arise and is keen to raise awareness among parents and carers about the impact of the metaverse on children who interact within it.
"Our priority is safety and our partnership with INHOPE is a proactive step to protect citizens online. Whether online or offline, there is no longer a separation when it comes to perceived reality or reality for your child," said Jun Young Ro, Vice President of Trust and Safety at ZEPETO. "We believe, therefore, that it is important that parents are involved: know what their favourite platforms are, what safety measures are in place, make sure their child knows how to report and block bad actors, and even experience the platform for themselves."
The best way to understand the platform and your child's experience is to experience it yourself, this way you can give guidance to protect your child emotionally, physically, and financially.
"The metaverse is now. NAVER Z as a leader in the technical revolution is leading the way in shaping metaverse experiences where users can learn, interact, and play. We at INHOPE welcome NAVER Z as a partner in our journey toward an online digital world free from child sexual abuse material (CSAM)." said Samantha Woolfe, Global Partnerships and Network Expansion Lead at INHOPE.
Technology is allowing the reach of the metaverse to expand exponentially, with real and virtual worlds crossing over. We know that this can and will continue to create challenges within our online environment. We must look ahead to get ahead, and we do this with essential stakeholders like ZEPETO who strengthen digital safety online.
About ZEPETO:
ZEPETO is a burgeoning avatar-centric social universe where anyone can connect and create without limits. Since 2018, over 340 million global users have relied on ZEPETO to explore new forms of entertainment, expression and experience alongside the world's most popular brands, IP and Celebrities. As a community platform powered by millions of creators via ZEPETO Studio, our metaverse is one of the most intuitive, immersive, and inclusive virtual spaces that exist today.
About INHOPE:
INHOPE is the global network combatting online Child Sexual Abuse Material (CSAM). The Network consists of 50 hotlines in 46 countries that provide the public with a way to anonymously report illegal content online with a focus on CSAM. INHOPE is based in the Netherlands and our member Hotlines operate in all EU member states, Russia, South Africa, North & South America, Asia, Australia, and New Zealand. In a borderless digital world, CSAM has global consequences. As CSAM increases, so do our efforts and those of our partners to combat it, aided by funding from the European Commission under the Better Internet for Kids Programme.

Interested in joining the fight? Learn more about becoming a partner.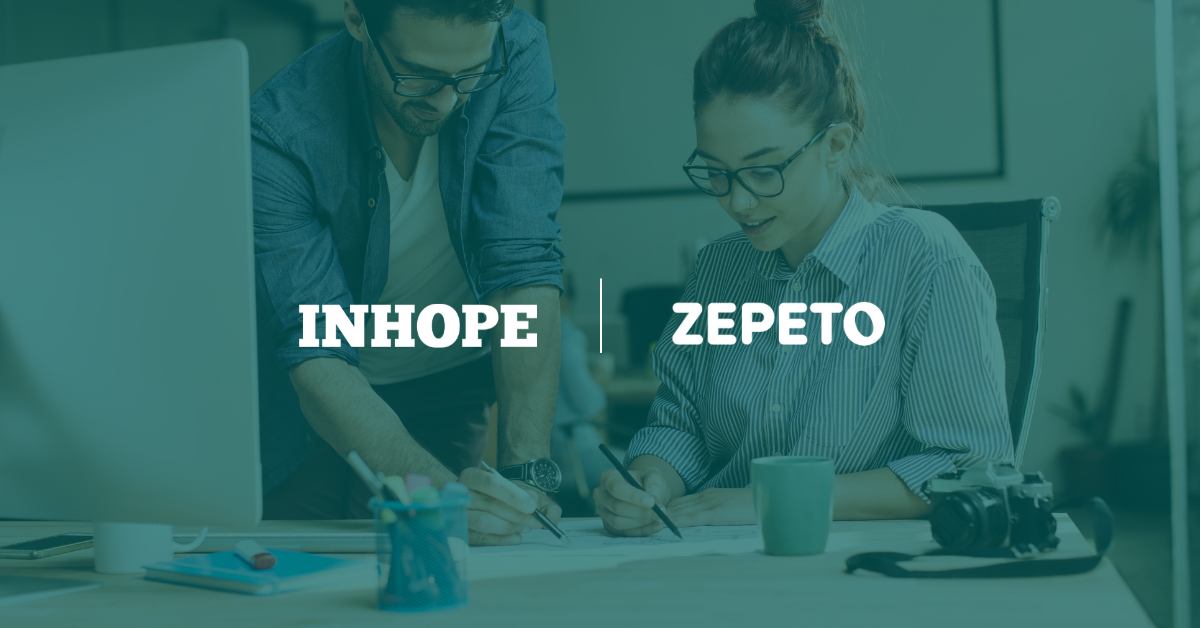 '

We must look ahead to get ahead, and we do this with essential stakeholders like ZEPETO who strengthen digital safety online.

'