Article
Educational Articles
What is CSAM?
Child Sexual Abuse Material which is also known as CSAM has different legal definitions in different countries. For a longer description of what Child Sexual Abuse Material is click here. The standard definition applied defines CSAM as being "imagery or videos which show a person who is a child and engaged in or is depicted as being engaged in explicit sexual activity."

At INHOPE, we encourage everyone to talk about CSAM proactively, but often we forget that acronyms are contextual. Therefore, we want to outline the specific acronyms related to child sexual abuse and exploitation below. To understand the subject matter, you need to understand the terminology (read the Luxembourg guidelines here) and how it relates to the work of our partners and the INHOPE Network.
If you follow us, you've most likely come across the acronym CSAM. INHOPE uses specific acronyms to differentiate abuse and exploitation and the associated crime. CSAM to describe any sexually explicit content that involves a child. And, below we share a glossary of acronyms related to a child engaged in explicit sexual activity:
CSA: Child Sexual Abuse
CSE: Child Sexual Exploitation
CSAI: Child Sexual Abuse Imagery
CSEI: Child Sexual Exploitation Imagery
CSEM: Child Sexual Exploitation Material
CSAM: Child Sexual Abuse Material

How terminology relates to processing reports of abuse?
Reports of child sexual abuse around the world are processed in different ways and terminology/definitions impact what can be done. We believe that it is essential that exploitation material can also be processed.
INHOPE, with support from the European Commission views is prioritising the expansion of the notice and takedown procedure to child sexual exploitation material (CSEM) not qualified as illegal at national level where legally possible, in order to more effectively protect children online. Exploitation material of this nature includes;
not illegal material that belongs to a series of images/videos of CSAM;
harmful material to children and,
material violating the privacy of children.

Our Role and Yours
It is a general misconception that abuse and exploitation are interchangeable terms; however, within the context of sexually explicit content of children, this is not the case. These distinctions are not publicly understood, but the legal implications are clear. Therefore we must share and simplify these terms to clarify the broader impact. We need to explain and break down the differences and apply appropriate terminology.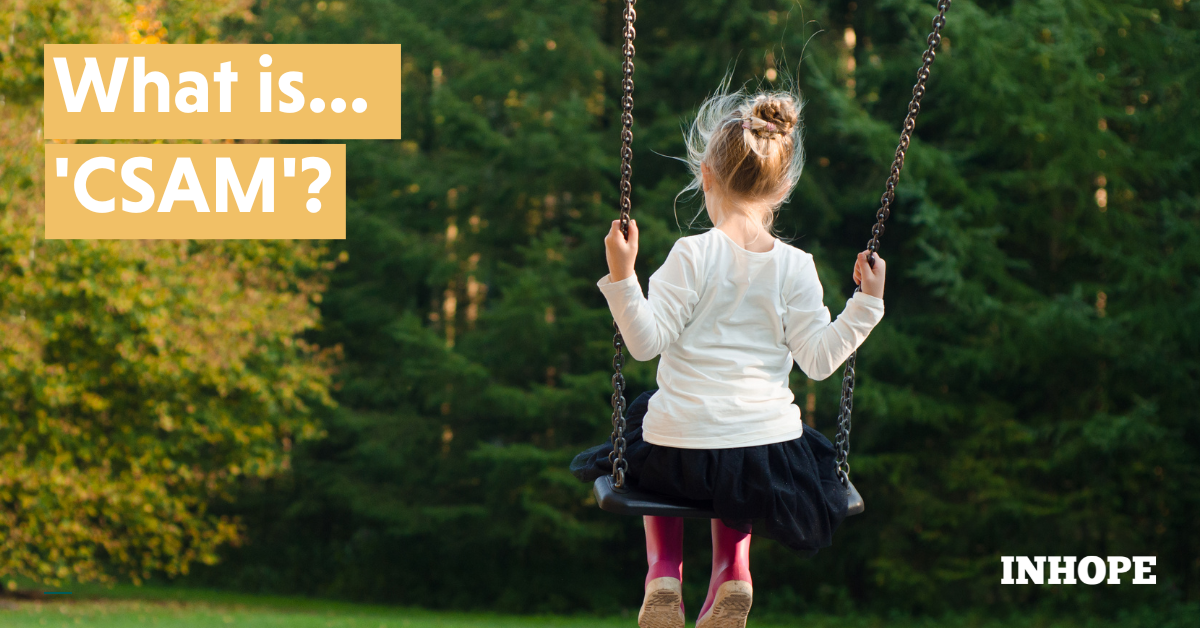 '

To understand the subject matter you need to understand the terminology (read the Luxembourg guidelines here

'