Article
Quality Assurance External Evaluator
We are looking for an external evaluator for our Quality Assurance Programme. As part of the Safer Internet Centres'(SIC) programme and the Better Internet for Kids programme funded by the European Commission, we ensure ongoing support to hotlines in European Union countries. An essential element of these programmes is to ensure good quality services provided by hotlines where the public can report child sexual abuse material online. The Insafe-INHOPE Coordination Team organises joint visits of the national awareness centre, helpline and hotline together. More specifically, these meetings are composed of:
A stakeholder roundtable session, involving all SIC Consortium members as well as strategic partners at national level.
Discussions on operational matters, covering the awareness, youth participation, helpline and hotline strands, and the role to be played by the European Coordinators in this regard.
A brainstorm on what the SIC ideally expects from the coordinators and how the SIC can more actively contribute to BIK activity at EU level.
A separate hotline quality review: This review assesses hotline operations, processes, procedures and stakeholder support.
For this purpose, we are looking for an external evaluator who will conduct 6 quality assurance visits within 3 cluster national visits from January 2023 – April 2023. These visits will be conducted following the already established Quality Assurance Programme of INHOPE. All documentation will be provided by INHOPE staff. The external evaluator will also review the programme and provide overall recommendations in a final report to the organisation regarding the effectiveness and usability of the quality programme. Please read through the full terms of reference for this role here.
Requirements
-In-depth knowledge of quality assurance, auditing and/or monitoring and evaluation methods
-Knowledge and experience of child sexual abuse online, child online protection and/ or child rights organisations
-Understanding of network organisations
-Experience in interviewing according to set principles and standards
-Experience with consultancy assignments and timely and accurate delivery of agreed tasks
Desirable
-Law enforcement and/or hotline experience
-Experience with organisational excellence and standardisation, and its benefits
Offer
The external evaluator receives 350 € a day for each day spent on the assignment. The selected candidate(s) will also receive 50 euro per diem for each day conducting a quality assurance visit (max 4 days per visit). Persons employed by a member hotline during the phase of this consultancy cannot be selected for the role.
If you are interested in applying, please send a letter of motivation and CV to projects@inhope.org by the latest by 11 December 2022.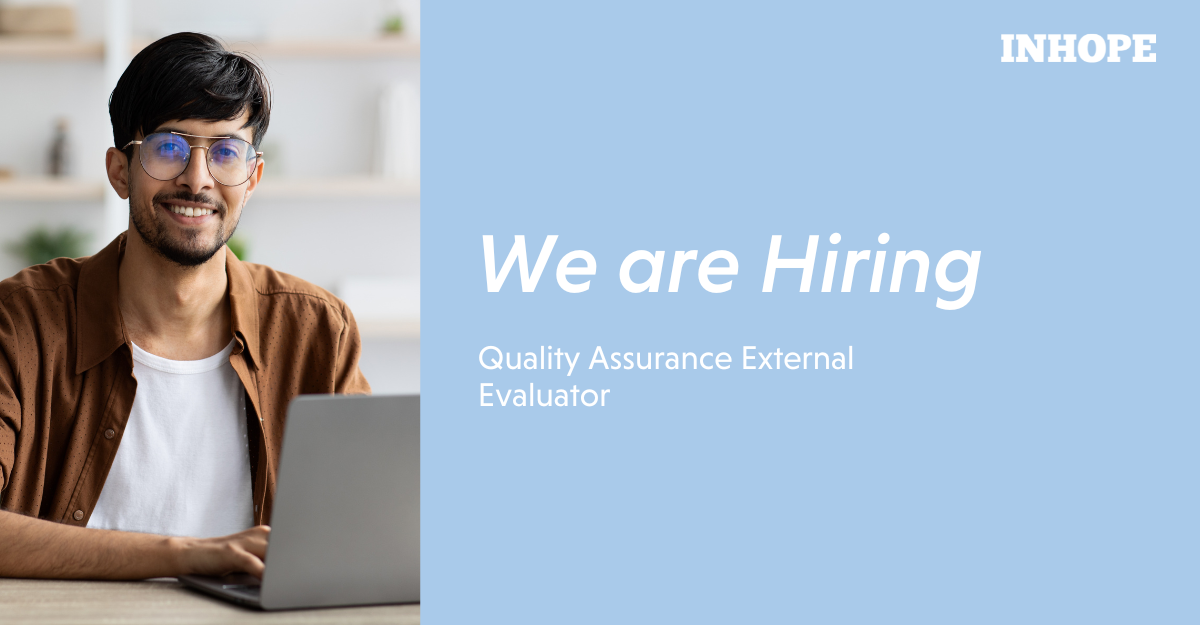 '

If you are interested in applying, please send a letter of motivation and CV to projects@inhope.org by the latest by 11 December 2022.

'