Article
Partner Updates
Industry News & Trends
Amazon becomes INHOPE funding Partner
Taking action today is Amazon, our newest annual funding partner. We are delighted to welcome Amazon and its global subsidiaries in becoming our newest sponsors, reflecting their continued and ongoing commitment to preventing child sexual abuse material (CSAM). In 2021, the INHOPE network handled almost 1 million URL's depicting suspected child sexual abuse and exploitation, and this illegal and harmful content continues to proliferate online at alarming rates. It is going to take the role of all players in the digital ecosystem to prevent the spread of CSAM.
Amazon uses a variety of tools and technologies to prevent and detect CSAM on its consumer services, as well as quickly investigating and responding to reports of CSAM. Amazon also engages with and supports a wide variety of organizations in order to help protect children online.
"Amazon has devoted a significant amount of resources to prevent, detect, and respond to child sexual abuse material, and this three-pronged approach is how we must challenge bad actors. This year we have seen a serious shift in action globally and this is a great step forward. We are pleased to welcome a business like Amazon as one of our funding partners." – Samantha Woolfe, Global Partnerships and Network Expansion Lead at INHOPE
The contribution of partners, such as Amazon, is reflected in INHOPE's ability to expand its network, raise awareness amongst the public of how to make reports, and ensuring that a coordinated, effective, and secure approach to reporting CSAM is undertaken internationally.
"Becoming an annual funding partner of INHOPE is another step in working alongside international colleagues to combat child sexual abuse material. As a business, we are invested in assisting NGO's and hotlines such as INHOPE, our businesses, our customers, and the global community fight online child sexual abuse and exploitation." - Jeff Collins, Director of Trust and Safety, Amazon Web Services.
INHOPE welcomes the commitment being demonstrated by Amazon in its approach to fighting CSAM.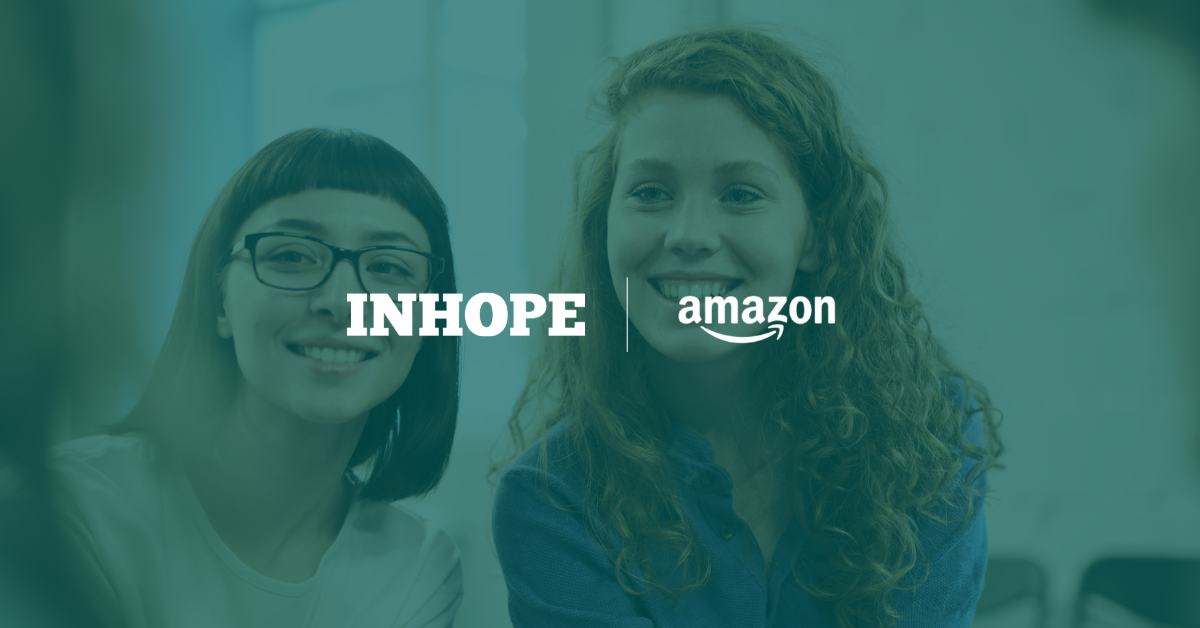 '

INHOPE welcomes the commitment being demonstrated by Amazon in its approach to fighting CSAM.

'