Article
Hotline & Network Updates
NASK - Not for Show
Children and teenagers are spending more and more time online. The new research project "Teenagers 3.0" by NASK, shows that children spend approximately five hours a day online, even six on days off. Considering the threats and dangerous trends that young people encounter online, these findings are worrying.


Experts from Dyżurnet.pl, preparing the Annual Report 2021, pointed out that apart from grooming, sexual blackmail or sexting, another disturbing phenomenon has become more prevalent - self-generated sexual content produced and published by minors. The Dyżurnet.pl team commissioned a qualitative study that would allow us to get to know the perspective of young people producing and receiving intimate materials and to diagnose whether they know the consequences of viewing and sharing such content.
The results of the study, despite the scope of work of the Dyżurnet.pl Team and knowledge of the subject of threats that minors may encounter on the Internet were surprising. It turned out that the phenomenon of sexting and the production of "self-generated sexual content" by minors is much more common than we previously thought.
A study on publishing intimate content by adolescents has shown that both too early exposure of a child to pornographic content and publishing their own intimate materials can be a traumatic experience for a young person. The same happens when a child is being groomed or blackmailed. In such situations, an appropriate supportive response of adults - primarily parents, but also teachers, is extremely important. Young people also point to the large and important role of support received from peers. The summary of the Report includes tips for adults on how to properly react when they find out that the child has had contact with or shared intimate content on the Internet. In the case of younger children, it is very important to properly configure and secure the devices used by the child.


The fact that nothing is lost on the Internet, and that every material published will always be available, should be known and remembered first of all by adults. In the case of young people, the emphasis should be on the principles of cybersecurity, but also on self-esteem and building their self-image.
Access the full Report here.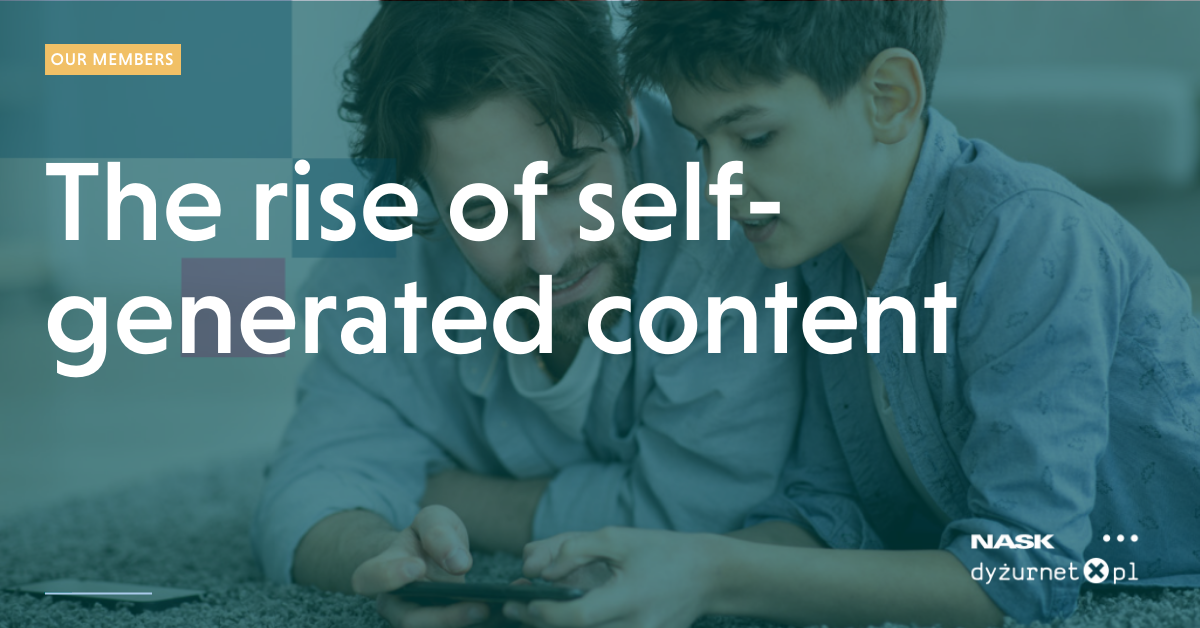 '

The phenomenon of sexting and the production of "self-generated sexual content" by minors is much more common than we previously thought.

'