Article
Educational Articles
What is INHOPE?
INHOPE is a global network of hotlines dedicated to combatting all forms of child sexual abuse material (CSAM) on the internet.
A hotline offers the public a way to anonymously report suspected CSAM online; many hotlines also receive reports related to other crimes, for example, child sexual exploitation within travel and tourism. These reports are securely shared via the INHOPE network as part of the Notice and Takedown process (note: the reporting country and hosting country are not always the same). This allows for the appropriate jurisdiction to take action.
Fundamentally, the objective of a hotline is to get the reported illegal content taken down from the internet as rapidly as possible. 74% of content globally was removed within 3 days in 2020 compared to 50% in 2019.

Decades of dedication
The INHOPE journey started 22 years ago in November 1999 by 8 European members and evolved beyond Europe into a global organisation. Thanks to the continued support of the European Commission, there are now INHOPE hotlines across the globe and on all continents. We are comprised of 46 hotlines in 42 countries (as of December 2020) that collaborate over a shared vision of an internet free of CSAM.

In marking the 22nd anniversary of INHOPE we look back on our growth, accomplishments and relationships built with our partners, members, and staff.
The strength of the INHOPE board and the growth of its advisory board stem from the establishment of a strategic direction focused on PEOPLE and TECHNOLOGY. These two key elements accelerate INHOPE's global expansion and increase the value delivered to hotline members and the community.

The training of analysts has not been restricted by factors from the COVID-19 pandemic. We managed to bypass restrictions through technical workarounds that were swiftly developed by the team and INTERPOL to ensure that analysts were able to follow the most recent training online.

Over one million content URLs were entered into INHOPE's secure platform ICCAM, which is used by member hotlines to classify, collect, and exchange reports of CSAM with the network and Interpol.

We held our 4th annual INHOPE Summit and by far the largest which focused on Digital First Responders, the first line of defence combatting the crisis of illegal material, specifically CSAM. Over 300 field experts from around the world joined us to discuss how industry and innovative technology can lead the way in the fight against CSAM online.
As we look to 2022 and beyond, we remain focused on our vision of a world free of CSAM online. Enhancing the voice of our member hotlines, growing our network, and continuing our strategic approach with the European Commission.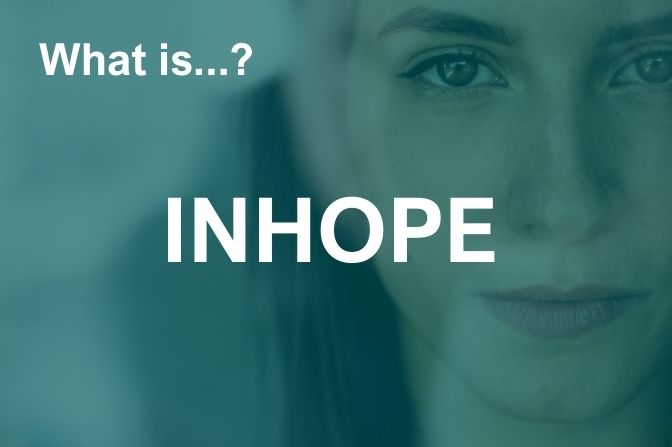 23.11.2021
- by INHOPE
Photo by INHOPE
'

If you'd like to learn more about topics like this, then
click here to sign up for INHOPE Insights and Events.

'