Article
Technical Data Analyst
INHOPE is the global network combatting online Child Sexual Abuse Material (CSAM). The network consists of 50 hotlines in 46 countries that provide the public with a way to anonymously report illegal content online with a focus on CSAM. The mission of INHOPE is to support the network of hotlines in combatting online Child Sexual Abuse Material. INHOPE hotlines are committed to our vision of removing CSAM as rapidly as possible. We are a motivated and committed team and if you want to make a difference, come and talk to us. INHOPE's headquarters are located in Amsterdam. We are looking for someone who shares our mission. Are you dynamic, resourceful and ready to make a difference?


As INHOPE's Technical Data Analyst you will be an analytical person who can quickly grasp complex information processes. You enjoy coordinating information between multiple parties and different sectors and have excellent negotiation skills. A crucial element of our work is the provision & development of the ICCAM system (I C 'see' Child Abuse Material) – which is a technology platform allowing hotlines to exchange reports of CSAM so that it can be investigated and removed from the internet as rapidly as possible. Secondary uses include the gathering of data regarding different aspects of CSAM plus the exchange of intelligence data with law enforcement and other key stakeholders including Interpol, Europol, industry and the European Commission.
ICCAM has been developed over the past 5 years and is INHOPE's main source of data for its Annual Report and internal reporting to hotlines. We are now hiring a Data and Publishing Associate to take ownership of all stakeholders, management of the data, approval, publishing, and continuous monitoring. You will need experience in the data analyses process, through to stakeholder management and running meetings, coordination, project management and reporting to external donors.


Responsibilities
Collecting system and custom report data quarterly and annually
Full knowledge gathering, processing and implementation of the main data points
Delivery of full annual reports drafts
Set up and manage of data portal and
Work with hotline members to assemble and sanitize feedback loops for publishing data
Acting as a point for escalation for support on data-related issues
Note: exposure to child sexual abuse material (CSAM) is not a planned part of this role but there is a potential that you may be indirectly exposed to CSAM at some point. INHOPE has a mandatory staff welfare policy governing this area.


Requirements
Strong team skills.
Experience in the data analyst process (2 years minimum).
Experience in running effective meetings.
Experience with multi-stakeholder management environment.
Evidence of delivering products on time & on budget while meeting all expectations.
Experience with external supplier contract management including negotiation.
Knowledge and experience of modelling platforms/tools for different user cases.


Desirable experience/attributes
Knowledge and understanding of statistical modelling.
A relevant technical or social studies degree (or experience equivalent).
Business analysis experience would be an advantage.
NGO experience would be an advantage.
Strong written and verbal communication skills.
Strategic view - able to see the bigger picture in order to meet INHOPE's strategic plans.
Previous experience in a Hotline would be an advantage.


Benefits
Remote working.
Friendly and respectful organisational culture.
Opportunity to develop skillsets.
Training and coaching budget available.
A flexible, inspiring work environment that values teamwork, collaboration, learning and innovation.
Travel: INHOPE is an international organisation – thus travel will be part of this role, which at certain periods of the year maybe 25% of the time.
Terms: Salary is dependent on experience, but it will be in the range indicated. INHOPE offers 25 days leave per year, a pension contribution of 6.5% and 8% holiday pay.
Language: The business language of INHOPE is English.
Contract: This will be an initial contract of 12 months with 1 month's probation time.


Conditions
Applicants are preferably based in Amsterdam and are either EU citizens or residents that hold a valid work permit. We are obliged to recruit first within the Netherlands, the rest of the EU, the European Economic Area and Switzerland, and then the rest of the world. INHOPE can apply for work permits for applicants that need one.


How to apply and what to expect in our recruitment process
Let's do great things together! Upon a review of your application and a potential match with our position, we will invite you to interview (virtually). Applicants must be based in Amsterdam and be either EU citizens or residents that hold a valid work permit.


Employment: Full-time
Start date: December 2022
Compensation: TBD
Interested? Apply Now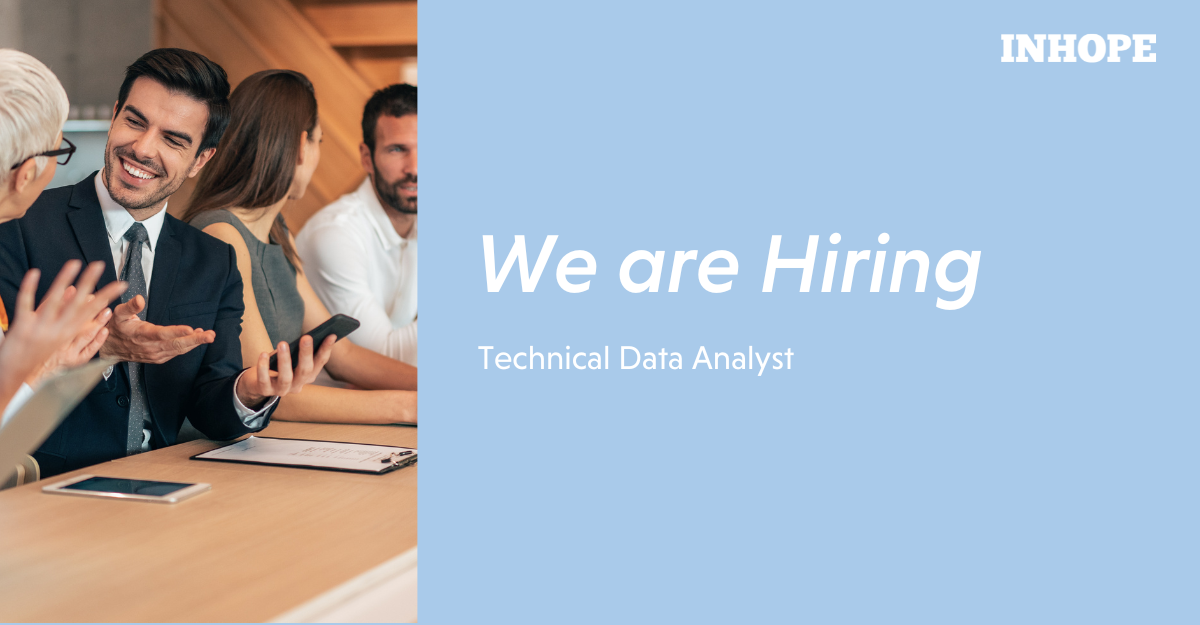 '

Do you enjoy coordinating information between multiple parties and different sectors and have excellent negotiation skills?
Apply Now

'