Article
Project Associate Vacancy
INHOPE is the global network combatting online Child Sexual Abuse Material (CSAM). The network consists of 52 hotlines in 48 countries that provide the public with a way to anonymously report illegal content online with a focus on CSAM. The mission of INHOPE is to support the network of hotlines in combatting online Child Sexual Abuse Material. We are a motivated and committed team and if you want to make a difference, come and talk to us.
As INHOPE's Project Associate you are an organizer who has excellent time management skills and is a critical thinker. You will lead different project activities simultaneously and coordinate relationships with multiple partners.

Responsibilities
Account management of key partners: Organise, attend, and participate in stakeholder meetings with INHOPE's partners such as hotlines, Law Enforcement Agencies, technical and internet companies.
Monitoring & Evaluation Support: Coordinate the project delivery reports, monitor progress and evaluate the project impact.
Project Management: Support the project managers in scheduling regular meetings and preparing and providing documentation to internal teams and key stakeholders.
Reporting: Contribute to progress reports and prepare presentations for donors, partners and the INHOPE Board.
Event organisation: Coordinate INHOPE events including training, webinars, focus groups and conferences.
Communication: Liase with Communications and Marketing team to promote events externally while providing content to INHOPE's Marketing team on INHOPE's projects and deliverables.
Publication and Resource Support: assist the project team in drafting and editing various publications and guidelines per project.
Profile and Requirement
1-3 years of experience in a similar role.
Bachelor's degree in a relevant field.
Fluent English speaker, other languages are preferred.
Experience with project management and/or implementation in the NGO sector.
Experience with maintaining partner and donor relationships in the NGO sector.
Strong team player, flexible, and able to involve key parties quickly and effectively.
Responsible and self-reliant.
Strong written and verbal communication skills.
Experience with giving presentations in front of large audiences.
Time management: multiple deadlines for multiple disciplines will overlap.
Desirable experience / attributes
Experience within a membership-based organisation,
Knowledge and understanding of trust and safety in the digital world.
Benefits
A flexible, inspiring work environment that values teamwork, collaboration, learning and innovation.
Working on a project team from around the world with various levels of experience.
Friendly and respectful organisational culture.
Opportunity to work on an important cause.
Opportunity to develop skillsets.
Training and coaching budget available.
Additional benefits: INHOPE offers 25 days leave per year (fulltime positions), a pension contribution of 6.5% and 8% holiday pay.
Conditions
Language: The business language of INHOPE is English
Location: INHOPE's headquarters are located in Amsterdam. Applicants are preferably based in Amsterdam and are either EU citizens or residents that hold a valid work permit.
How to apply and what to expect in our recruitment process
Let's do great things together! Please send your CV accompanied by a supporting letter to hr@inhope.org the latest by 18th of July. Upon a review of your application and a potential match with our position, we will invite you to a series of interviews (virtually and in person).
Reporting to: Head of Operations
Hours: 37,5 or 30 hrs/week
Start date: as soon as possible
Salary range: 30.000 – 40.000 € annual gross salary
Interested? Apply Now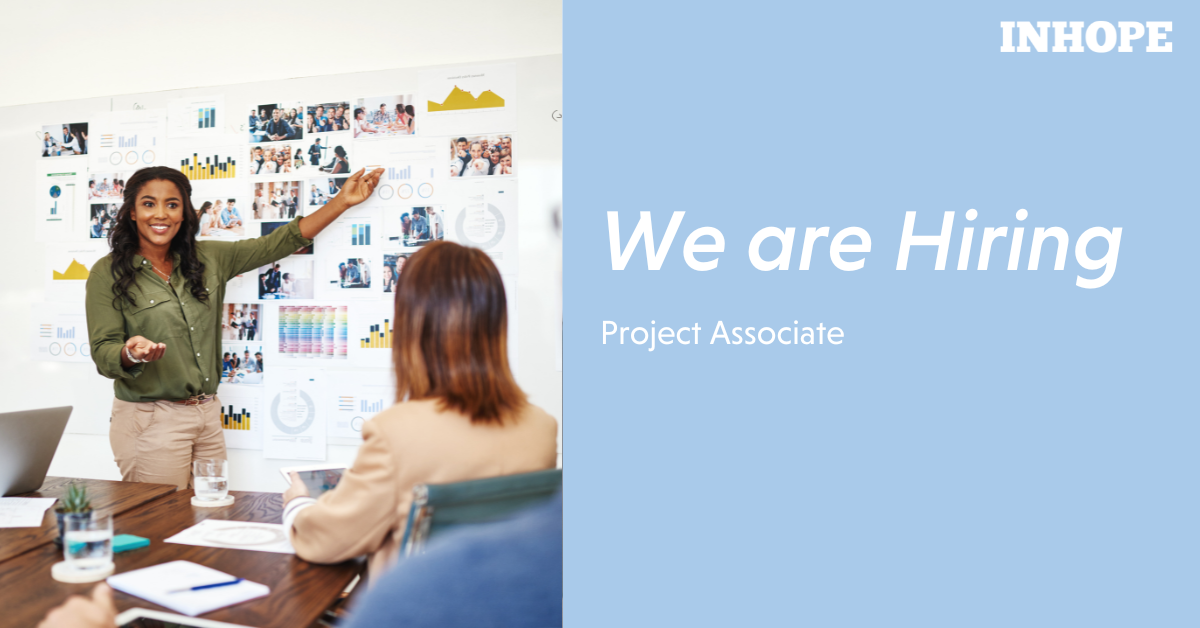 '

Do you enjoy project support, event management and publication and resource support? Apply Now

'