Article
Hotline & Network Updates
Online Child Protection in Switzerland
A national hotline enables the public to anonymously report online content that they suspect may be illegal. A hotline can support the local law enforcement agencies (LEA) by determining whether reported material depicts Child Sexual Abuse (CSA), thereby minimising the number of reports LEA have to process. By filtering the content before it reaches the police, hotlines can facilitate faster removal and investigation of harmful content.
In Switzerland, the two organisations Kinderschutz Schweiz and the Guido-Fluri Stiftung identified the need for a national hotline. Thus far, the only way to report potential Child Sexual Abuse Material (CSAM) in Switzerland was over a national online report form by the federal police. Many people are sceptical of reporting directly to the police, which negatively affects reporting numbers. To address this issue, the two organisations collaborated to establish the first private swiss hotline clickandstop.ch. We talked to Martin Bienlein, representing the Guido-Fluri Stiftung and Niklaus Bieri, from Kinderschutz Schweiz who shared their process and discussed local challenges in Switzerland as well as potential next steps.


Clickandstop.ch
The process of creating one hotline based on two independent organisations is quite a challenging one, says Martin. Collaborating to develop combined approaches from differing philosophies takes time and dedication. But the effort that was put into this project has paid off. The common website Clickandstop.ch offers a platform full of educational materials and resources on preventative measures against child sexual abuse for organisations and educational institutions.
Any suspected sighting of CSAM or other sexual violence against children can be reported through an anonymous online form on the website, which directly informs the relevant prosecution authority of the alleged offence. Additionally, the hotline has implemented an active helpline for everyone needing advice or legal consultation, which can be contacted via phone or online chat. Unfortunately, despite the work put into this project, current law does not allow clickandstop.ch to filter the reported contents, so the hotline cannot fulfil the requirements of becoming an INHOPE member hotline.


Hotlines in Switzerland
During the initial stages of setting up the hotline, clickandstop.ch experienced a generally low level of support from the government and industry. Martin explained, that some service providers feared that being associated with a topic like CSAM might hurt their image and generate bad press. This illustrates why breaking taboos associated with openly talking about child safety is so important - being publicly affiliated with the subject of CSAM does not represent accountability but shows support for a good cause. Niklaus Bieri believes that the current status of hotlines in Switzerland is also partly responsible -"I think it might change if the hotline had a more official role to play."
According to Martin and Niklaus, the legal infrastructure in Switzerland is not very supportive for the setup of an independent reporting hotline. The interpretation of current laws by LEA does not allow private hotlines to handle incoming reports themselves but require a redirection of all report forms to the relevant prosecution authority. This dramatically hinders the hotline's potential as it cannot filter incoming reports to alleviate the workload for law enforcement. The situation in Switzerland is not an isolated case but represents a widespread issue that many other countries face. Despite these challenges, clickandstop.ch does everything it can along the current law to fight the spread of CSAM.


Next Steps
The hotline's action plan for the close future is to promote clickandstop.ch as actively as possible. "First we are focusing on our communication, to make the hotline more known among the swiss population, especially among young people and parents", says Martin. Making the hotline salient in the public eye will increase reporting numbers. Maybe, clickandstop.ch can one day become part of the INHOPE network- "It would be great to join INHOPE at some point in the future. I am convinced that INHOPE is of great value in quickly removing harmful material." says Niklaus.
We are stronger together and fundamental work such as the removal of CSAM can take place better and faster when we work as a team. Being part of a network provides access to a substantial number of resources, training and support. If you work for an organisation that is at the beginning of the journey join our next Quarterly INHOPE Seminar on the topic of creating a hotline.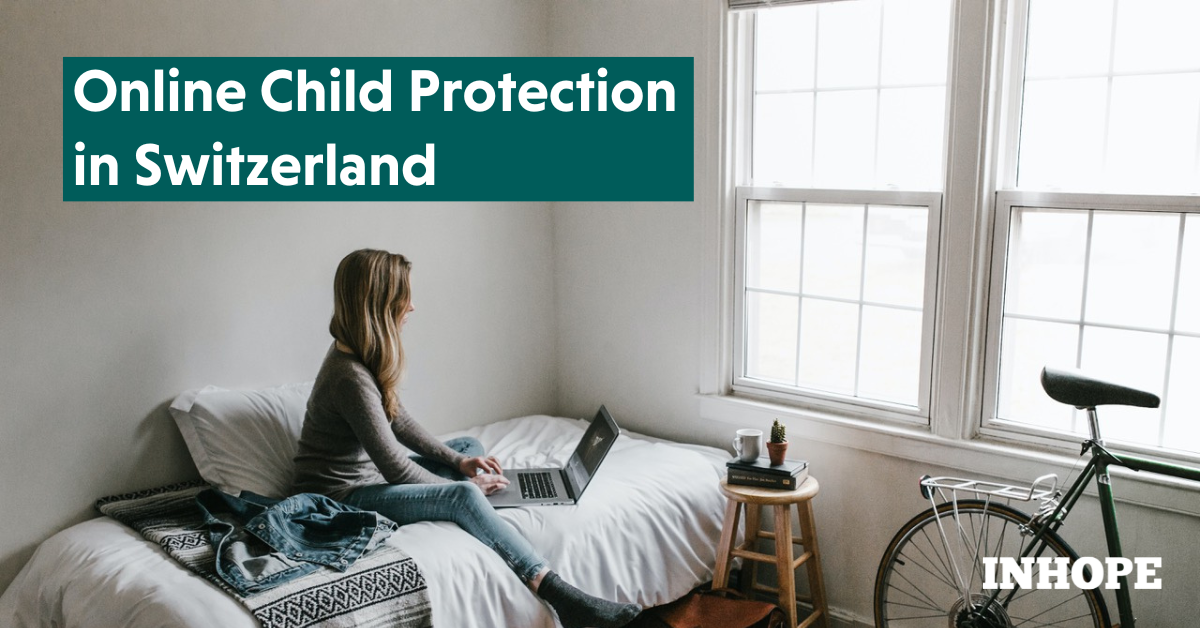 '

Clickandstop.ch offers a platform full of educational materials and resources on preventative measures against child sexual abuse for organisations and educational institutions.

'