Article
Hotline & Network Updates
Latvian Safer Internet Centre Receives The Cross of Recognition
On May 4, 2023 - the day of the restoration of the independence of the Republic of Latvia, the coordinator of Latvian Safer Internet Centre (LSIC) Maija Katkovska received the highest award of the Latvian state - the Cross of Recognition for raising awareness of internet safety and media literacy for children in Latvia and ensuring the work of hotline fighting Child Sexual Abuse Material (CSAM) online. The award was presented by the President of Latvia.


"I am very grateful and honoured to receive the Cross of Recognition. In the work of the Latvian Safer Internet Centre, the most rewarding moments are when we are able to help someone who has been harmed on the internet, in particular by defending children's rights and ensuring children's safety on the internet. Recognition and praise from teachers also motivate us to continue the qualitative educational work. I share this recognition with my colleagues who are also passionate and proud about what we do. We are happy to have the opportunity to work for our country. This award gives us an additional motivation to continue our efforts, energy and forces to implement new ideas and to achieve higher goals," Maija Katkovska, the Head of the Latvian Safer Internet Centre, emphasised.


The Latvian Safer Internet Centre has:
developed more than 300 different educational materials;
trained 55 voluntary Safer Internet Ambassadors all over Latvia. They, in turn, have trained more than 30 000 pupils in their regions;
ensured the work of the hotline which has received 49'222 reports about illegal and harmful Internet content and problem situations in the Internet environment;
every month the educational and informational materials developed by the centre are downloaded 9000 times on the average from Drossinternets.lv website
SIC's web page Drossinternets.lv reach about 70 000 unique visitors per year
Every year there are more than 250 publications in the media covering the activities of the Centre, as well as interviews on TV, radio and news portals on various topics related to Internet safety.


According to the decision of the President and the Chapter of Orders of April 4, 2023, 104 representatives of the society were awarded the highest Latvian state awards - the Order of Three Stars, the Order of Viesturs and the Cross of Recognition. The highest awards of the Latvian state are given to people whose honest work, active civic stance, self-sacrifice, courage and patriotism strengthen Latvia as a democratic, legal and national state.


Visit the Latvian Safer Internet Centre here.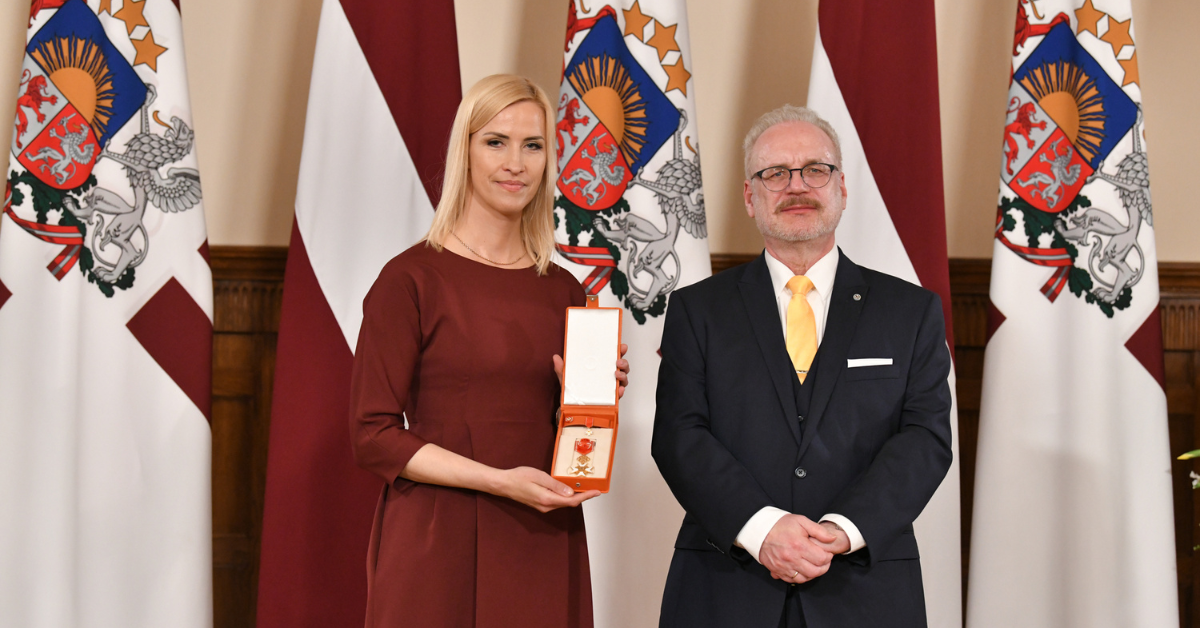 10.06.2023
- by Latvian Safer Internet Centre
'

Visit the Latvian Safer Internet Centre here.

'