Article
People and Operations manager
While INHOPE and hotlines deal primarily with many technical and process issues – we are powered by people. Today we are a professional team of 22 staff across multiple disciplines with 12 different nationalities and we are growing. Now as we enter a new phase of our growth and development, we need a professional HR Officer on the team to ensure that we take INHOPE to the next level – with good practices, procedures, and structures.
INHOPE's People and Operations manager is a new and exciting role at INHOPE. Working closely with the Executive Director and the Head of Operations, you will be responsible for managing all aspects of HR processes. You will have ownership of INHOPE's new HRIS and drive improvement in all our HR-related activities.
This is the perfect opportunity for someone who loves challenges and wants to grow into a HR leadership role in a mission-driven environment. We want to continue to attract and retain the best people to achieve our mission – and this role is key to maintaining that momentum. People are the engine in driving INHOPE, so the Human Resources Officer will be an integral part of the INHOPE team to ensure we continue to focus on finding, supporting, retaining, and developing our people.
Responsibilities
Be the lead on all HR issues, questions, and processes. Manage compensation, benefit plans, and total rewards; handle benefits billing and provide open enrollment support.
Lead the recruitment process including employee onboarding, support employees on annual leave, compensation, and employee relations issues.
Configure, maintain, and facilitate the HRIS system and the workflows of the technologies.
Create and generate reports and conduct audits of the employee data in collaboration with other stakeholders to ensure data integrity.
Promote HR programs to support an efficient, harmonious, and professional working environment.
Drive development and implementation of improved HR policies and procedures
Lead on the employee performance management program, staff reviews, and compensation reviews.
Be proactive in resolving any HR-related issues promptly.
Ensure compliance with Dutch employment laws and regulations, ensure correct and timely payroll, and recommended best practices; advises on policies and practices to maintain compliance.
Administer annual Employee Satisfaction survey; analyse results and identify areas for improvement.
Be integral in training and development.
About You
A relevant degree or higher in HR, or a related field
Proven experience as HR officer, administrator, or other HR position
Knowledge of and experience in complying with Dutch employment laws, regulations, and reporting in the Netherlands
Direct experience with administration of compensation, payroll & benefits programs
Ability to rapidly expand your knowledge base on local labour and immigration laws and compliance requirements.
The ability to act as a trusted advisor and authority on all HR-related matters.
Strong relationship management skills with the ability to approach internal and external relations with diplomacy.
Ability to communicate in multiple learning styles and versed in explaining technical topics in a digestible format.
Experience assessing HRIS platforms and HR technology as well as implementing across an organisation
Requirements
Proven ability to work independently and make sound judgements relating to operational day-to-day activities.
Highly organised and detail-oriented.
Self-starter with a solutions-oriented approach
Has experience working in a rapidly evolving business landscape with the ability to pivot and adapt
A strategic thinker with the ability to problem-solve and make balanced decisions.
A clear, concise, and inclusive communicator
An active listener.
Experience working with an international employee base.
Exudes empathy, self-awareness, and curiosity.
Experience working with nonprofits and with multinational organisations.
A robust knowledge base of people & culture topics and is internally motivated to expand that knowledge.
Skilled with personnel administration systems and reports
Global Professional in Human Resources certification and Certified Compensation Professional is not required but would be a plus.
Proficiency in Dutch is not required but would be a plus and could be noted in your application
Benefits
A flexible, inspiring work environment that values teamwork, collaboration, learning and innovation.
Remote working, if preferred, with in-office options
Friendly and respectful organisational culture
Opportunity to work on an important cause.
Training and coaching budget available
Additional benefits: INHOPE offers 25 days leave per year (fulltime positions), a pension contribution of 6.5% and 8% holiday pay.
Conditions
Applicants should be based in the Netherlands and are either EU citizens or residents that hold a valid work permit.
How to apply and what to expect in our recruitment process
Let's do great things together! If you have any questions email hr@inhope.org. Upon a review of your application and a potential match for our position, we will invite you to an interview.
Position: HR Officer
Reporting to: Executive Director & Head of Operations
Location: Remote/Amsterdam, The Netherlands
Hours: 30 hrs/week (80%, parttime)
Contract: Employee for a minimum period of 1 year
Start date: As soon as possible
Salary range: 3000-3600 € per month gross dependent on experience
Interested? Apply Now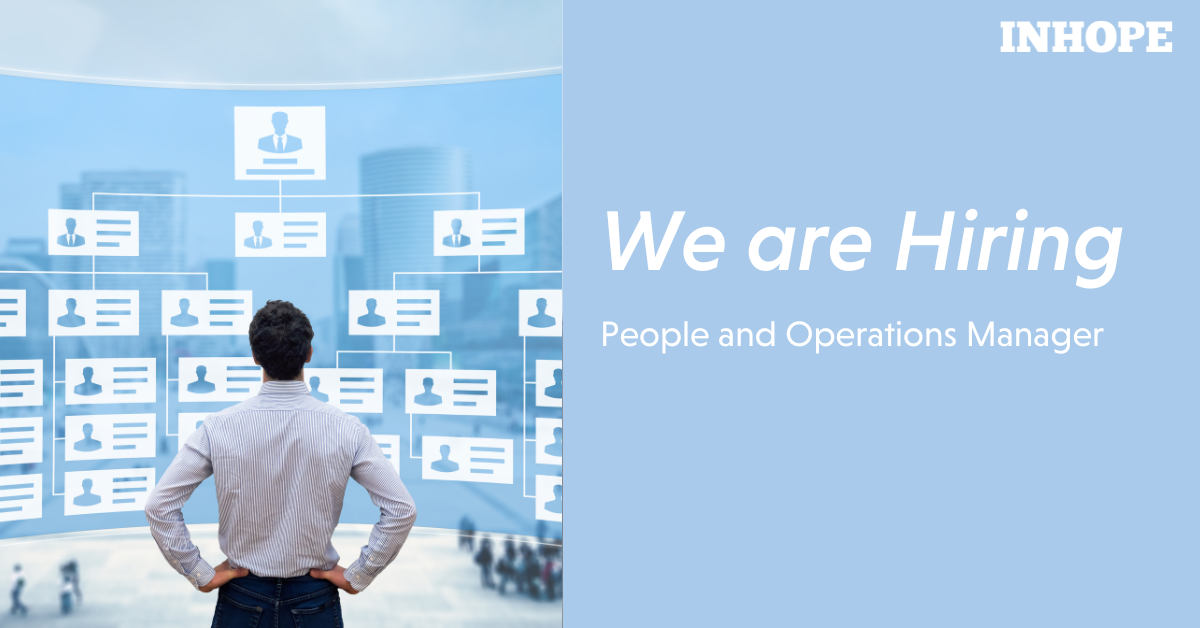 '

Do you have experience handling HR issues, managing employee benefits, leading the recruitment process and driving the development and implementation of improved human resource policies and procedures. Apply Now

'