Article
Educational Articles
Projects
What is ESCAPE?
The ESCAPE project, funded by End Violence Against Children (EVAC) represents INHOPE's vision to put an eco-system in place ensuring that every industry stakeholder and each member of the public around the globe has the option and awareness to report child sexual abuse material (CSAM) encountered online.
To achieve this vision, one of the project goals of ESCAPE is to support the establishment of new hotlines in at least four countries by the end of 2022.

Network Expansion
The target countries have been selected according to those where there is the greatest need, and a hotline will have the most impact. Once identified, INHOPE supports the building of relationships between the potential hotline and local stakeholders including law enforcement and hosting providers. Hotline staff are given specialist training for processing reports of CSAM, and receive support in raising public awareness of the problem of CSAM and role of the hotline.

Technological Solutions
To create the ESCAPE eco-system there will be developments to the following:
Report Box Upgrade
Report Box is a software application which enables hotlines to receive, store and process reports of suspected Child Sexual Abuse Material (CSAM) from the public in a safe and secure environment. Report Box will be used by the four new hotlines but can also be used by other approved organisations. This upgrade will implement interoperability with ICCAM through the new ICCAM API.

ICCAM API
ICCAM is the secure portal used by the INHOPE Network to collect, exchange and classify reports of Child Sexual Abuse Material (CSAM). It enables data to be shared between different hotlines and with INTERPOL. The API will implement full interoperability with Report Box, the ICSE database, AviaTor and hotline specific reporting systems.

AI Classifier
The AI Classifier will sort new and unknown imagery that needs classification by a hotline analyst based on the likelihood that it contains CSAM. In an environment where the volume of content to process is overwhelming, this will save analysts significant time in processing reports.

Does your country have a hotline? Find out more about how INHOPE can support your needs and ensure you're equipped to securely set-up the reporting and removal of CSAM online by getting in touch via reportbox@inhope.org or visiting reportbox.org.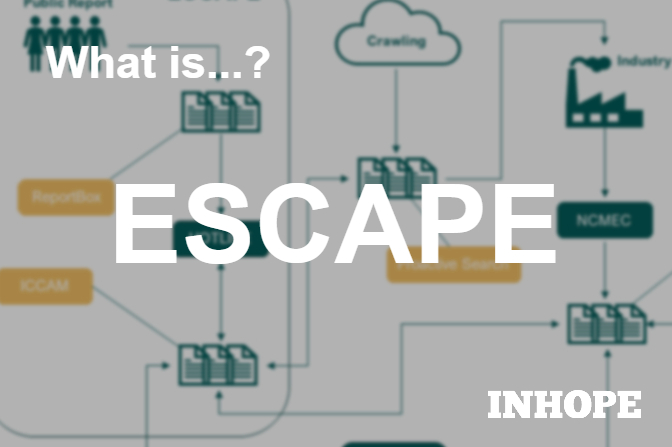 '

Does your country have a hotline? Find out more about how INHOPE can support your needs and ensure you're equipped to securely set-up the reporting and removal of CSAM online by getting in touch via reportbox@inhope.org or visiting our website.

'