Article
Hotline & Network Updates
Welcoming La Strada Moldova
INHOPE's network expansion team is continuously working on expanding our network and reaching into countries that do not yet offer public reporting. Organisations looking to become national hotlines directly support INHOPE's work and mission, which is why we do our utmost to support them in establishing a local presence. La Strada Moldova is the most recent hotline we had the pleasure of welcoming to our network. Learn about their work, and find out more about their experience of becoming an INHOPE member hotline.


Tell us about your work in the Trust and Safety space
The International Center La Strada is a long-standing organisation in Moldova, that protects the rights of women and children affected by abuse and exploitation. Since 2013, La Strada has implemented comprehensive programs to prevent and protect children from online sexual abuse and exploitation. These programs include awareness raising, providing psychological support to victims during criminal proceedings, capacity building, advocacy and providing data and research for evidence-based policy development.
Working closely with Safer Internet Centres across several European countries, we learned about hotlines and INHOPE's work in combatting child sexual abuse material (CSAM). We got inspired to expand our work and began our journey of setting up a national hotline in Moldova.


What inspired you to join INHOPE?
The feeling of resonating with the values and vision shared by INHOPE, and the desire to be part of a global network, working together to combat CSAM inspired La Strada to join the network. Our membership was powered by national context, as in 2021, Moldova was in the top 10 countries hosting CSAM, which required a new perspective and approach to tackling online sexual abuse and exploitation. At the same time, the international context was favourable for the submission of our membership. Moldova's candidate status to the European Union imposed new commitments on the government to advance national policies, laws, and practices to European standards. So, through close cooperation with law enforcement and public authorities, setting up a national hotline for reporting child sexual abuse materials became a key priority for the government.


What are the most valuable aspects of being part of a network?
The biggest benefit of being part of the network is being in contact with other hotlines worldwide, working on a common front to create a safer internet for children. Online child sexual abuse is a global issue that requires a global response. INHOPE allows us to work side by side with more than 50 hotlines in different countries to ensure the removal of child sexual abuse materials as soon as possible.
All of that wouldn't be possible without the ongoing support and guidance INHOPE is providing. The training, the quality assurance program across the network, and various occasions to share experiences, challenges, and best practices, help us as a newly-approved member to advance in our work in line with international standards.


What are some of the more challenging aspects of becoming a member?
The most challenging part of the hotline creation was the reluctance to collaborate from the private sector. They perceived the discussions related to the removal of CSAM as a violation of neutrality on the internet and the principles regulating the freedom of expression. So, there was a lot of work and conversations needed with ICT companies to raise their level of understanding about this issue.


Tell us more about your hotline. What is your primary mission?
For over ten years, we have been contributing to creating a safer internet for children. Since 2013, our specialists have provided legal assistance and psychological support for children sexually abused or exploited online. The siguronline.md platform is informative, and interactive, and contains useful tips on how to protect children from abusive content and actions online. It aims to develop a responsible attitude in children and provide the possibility to report abuse. Our hotline's primary goal is making the digital world a better place for children by removing illegal content from the internet thus avoiding the revictimisation of children each time the material is viewed and distributed.


Wha type of reports does your hotline handle?
The Siguronline hotline only processes reports of material related to suspected child sexual abuse or exploitation. Anyone concerned about the well-being of a child can anonymously report suspected CSAM using our web form.


Do you have any plans for the future?
As a young hotline, still in the developing stages, we have many plans for the upcoming period:
Awareness raising is critical during the launching period, but will also be an ongoing part of our hotline operations.
Develop standard operating procedures for work with hosting companies and police. Working together with the network and other hotlines will be a valuable experience.
Learning from the experiences of established hotlines to develop an effective fundraising strategy, especially for the ICT industry.
Continue and strengthen our collaborations with hosting providers.
Ongoing support for our staff dealing with harmful materials and ensuring their safety and well-being.
Strengthening the hotline to apply for INHOPE's full membership in two years.


Visit LaStrada's website here .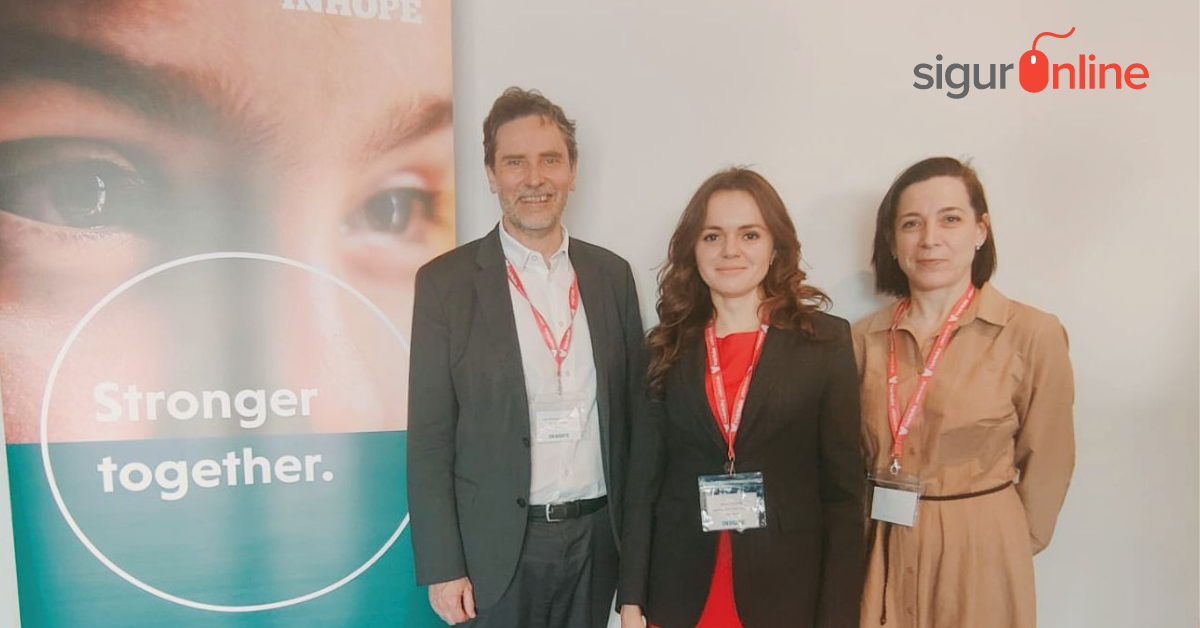 06.07.2023
- by La Strada
'

The feeling of resonating with the values and vision shared by INHOPE, and the desire to be part of a global network, working together to combat CSAM inspired La Strada to join the network.

'