Article
Hotline & Network Updates
Introducing a new public-facing INHOPE Data Portal
Introducing our public-facing dashboard that offers valuable insights into INHOPE's efforts in combating online child sexual abuse material (CSAM). The effort and impact behind the work of member hotlines is now available with the new INHOPE Data Portal available on our 'the facts' page and at data.inhope.org


The INHOPE Data Portal, funded by the European Commission, is a live map that equips the public with the knowledge needed to address the scale of CSAM reported online. Unlike our Annual Report, the dashboard offers a range of historic and present data in one location. This in-depth overview of the data showcases the effectiveness of the network and the related impact of law enforcement collaboration.


What Insights does the Dashboard offer?
The interactive dashboard allows insight into the network's global impact, geographical CSAM distribution, and demographic data over the span of the last three years. For more detailed insights, quarterly developments can be viewed and compared to the previous months. Some of the data offered in the dashboard includes:
Number of member hotlines at each indicated time period.
Age distribution of victims.
Biological sex distribution of victims.
Site type where the material is hosted.
Number of reported URLs.
Number of confirmed illegal URLs.
Number of URLs reported to law enforcement.
Indicators of whether the data has increased or decreased compared to the previous quarter.


Our member hotlines work continuously to combat the spread of harmful material online. And, transparent reporting allows us to highlight their dedication when it comes to identifying, processing and removing CSAM online.
Visit the dashboard to explore the data and join us in promoting transparency and fighting against online CSAM. This was produced with funding from the European Union.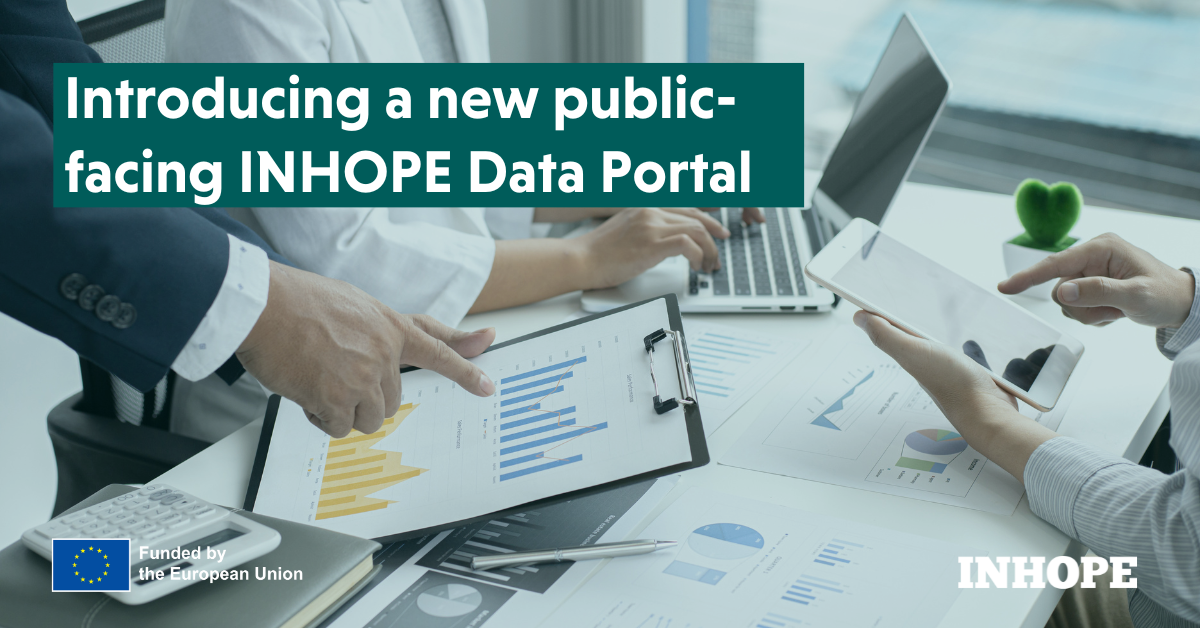 '

Visit the dashboard to explore the data and join us in promoting transparency and fighting against online CSAM.

'