Article
Educational Articles
End Child Sexual Abuse Day
On the 18th of November, we celebrate European day on the protection of children against sexual exploitation and sexual abuse.
Also known as End Child Abuse Day, the European day on the protection of children against sexual exploitation and sexual abuse was organised by the Council of Europe to shed light on this child rights violation, prosecute offenders, protect victims and discuss practical steps of action to solve it.
The main objectives are to raise public awareness on sexual exploitation and sexual abuse of children, encourage an open discussion on these issues and promote the ratification and implementation of the Lanzarote Convention (which requires criminalisation of all kinds of sexual offences against children).
End Child Sexual Abuse Day is a crucial time to step back and reflect on the activities we are doing and to remind us of what we are doing in this space, to begin with. INHOPE is present in over 40 countries, and we are continuously working to expand our network of hotlines around the world. Our team is working diligently to expand to countries where the hosting of CSAM has been detected. This currently includes expansion into Eastern Europe and Southeast Asia.
Over the next few days, our member hotlines will be participating in a number of events to promote awareness and influence change.
ChildWebAlert Hotline will be making an appearance on a national TV station to discuss CSAM and how to make a report if one comes across it.

BeSmartOnline Safer Internet Centre will also be launching the Maltese version of the Council of Europe publication entitled Kiko and the Manymes. This publication, which was translated into Maltese by the Office of the Commissioner for Children, is a storybook for children between the ages of 4 and 7 about the misuse of photos in the online environment.

The Center for Missing and Exploited will conduct workshops and raise awareness on child abuse through a series of online quizzes.
What can you do?
Anyone can join the movement in raising awareness to protect children and combat child sexual abuse in the European Union through Europol's Trace An Object campaign.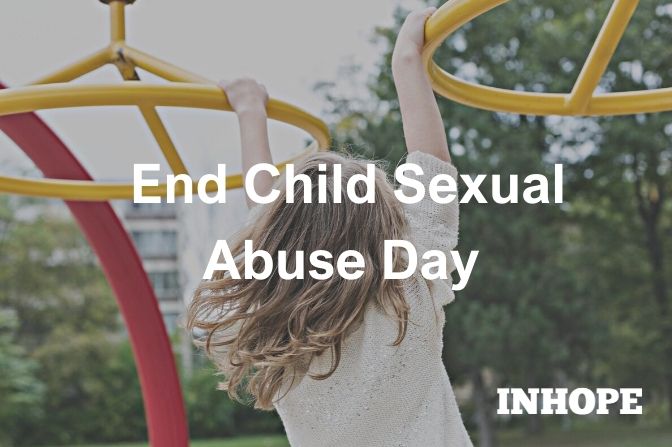 18.11.2021
- by INHOPE
Photo by INHOPE
'

If you'd like to learn more about topics like this, then
click here to sign up for INHOPE Insights and Events.

'