Article
Events & Campaigns
Webinar: Building employee resilience in Trust and Safety
Schedule & Registration
Wednesday 5th April at 4 PM CET (10 AM ET)
Click here to register.
About
Psychological health and safety are gaining worldwide attention as a critical need in the trust and safety industry, particularly in CSAM. The vast majority of traditional corporate wellness initiatives are no longer an effective method to address the specific impacts on mental health resulting from this type of work. Join us for a webinar on how to protect your employees and business in the trust and safety industry.
During this session, Jean Claffey from TaskUs will take you through the current challenges with traditional wellness programs and introduce innovative strategies to prevent harm to mental health. You'll learn how to embed care throughout your employee lifecycle and improve outcomes, reduce turnover, and enhance employee satisfaction and performance. Plus, participate in a unique interactive activity that demonstrates the positive effects of brain-based interventions.
Main topics:
The importance of hiring mental health experts and the various levels of expertise needed to ensure a successful return on investment.
Gains: Sustained resiliency, protection from burnout, lowered attrition.
Improved key performance indicators, safer online platforms, and happier customers.
Embedding processes and programming in each stage of the employee lifecycle.
This webinar is focused on the wellness of employees working in trust and safety. We recommend this webinar to CSAM analysts, content moderators and investigators working for hotlines, law enforcement or the private sector. All registrants are subject to approval.

Speaker Biography
A licensed professional counsellor, Jean Claffey has 25+ years of experience specializing in treating and preventing Post Traumatic Stress for military and civilian clientele. She manages the W+R program for North America, Latin America, and Europe delivering innovative brain-based programming to mitigate the potential adverse effects of content moderation.
Interested in attending?Click to register your attendance and please note that all registrants are subject to review and approval.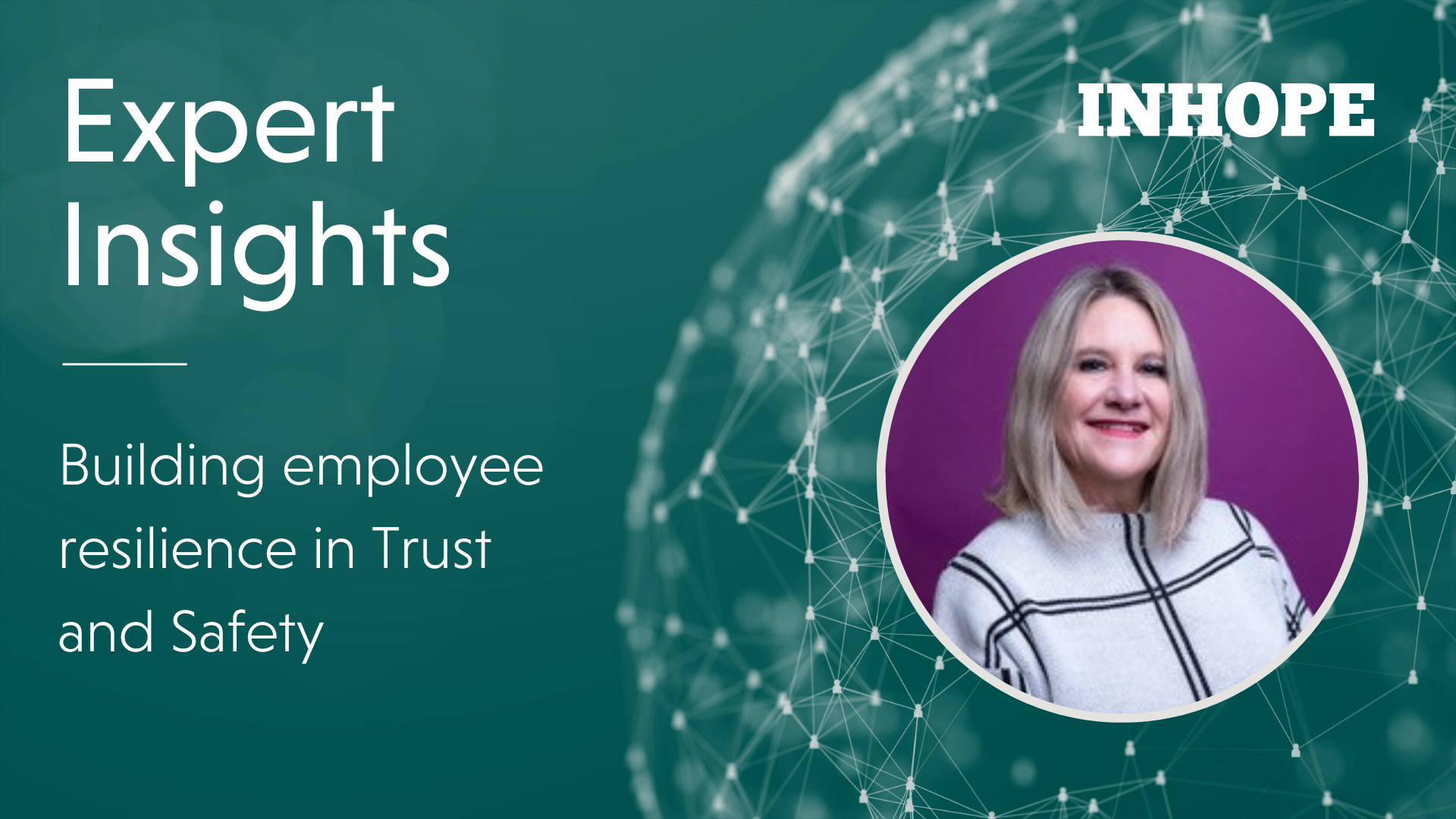 '

This webinar is focused on the wellness of employees working in trust and safety.

We recommend this webinar to CSAM analysts, content moderators and investigators working for hotlines, law enforcement or the private sector.

Click to register.

'